This Month's Wise Buys Catalogue
Here is a handpicked selection of this fortnight's grocery specials, Fly on it to grab one of these or any of the value WiseBuys specials on display.
Offer valid until Tuesday 23rd August 2022
View More Catalogues And Specials
OwlClub Special Offers
Owlclub members owlways receive extra special offer discounts. Be the first to try something new at your special OwlCub member price.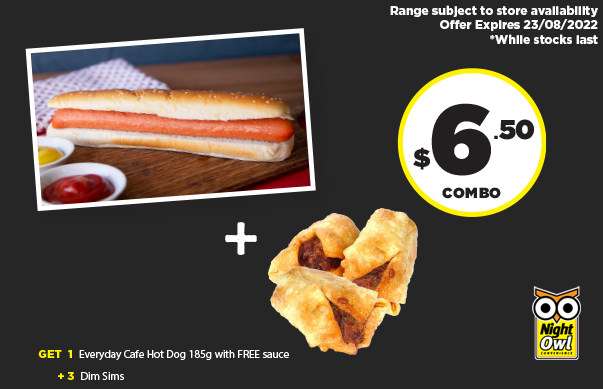 This Month's Promotional Offers
Check out these fantastic offers from your favourite snack and care brands.
Everyday Bargains
NightOwl brings you more for less with this range of everyday low-price offers. There's value in every purchase.